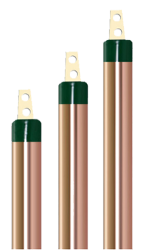 Copper Earthing Electrodes
Copper Earthing or Gel earthing system is the process of creating an alternative path for the flow of excessive/fault current safely into the ground in the presence of minimal resistance. Our Copper earthing system offers superior product life, cost effective, maintenance free as well as reduces the maintenance cost.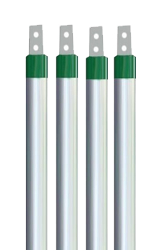 GI Earthing Electrodes
S S Earthing offers Earth Electrodes, which is an electrical system to make a connection with the ground and conductive electrode hidden deep in the ground, which is linked to the exposed metal parts of the equipment. It is designed in a such way so that they can easily direct the fault current to the ground.
---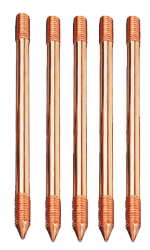 Copper Bonded Rod & Earthing
Copper Bonded Rods are the highest quality of Copper Bonded Rods available today market. We use a unique manufacturing process, which includes drawing the steel rod to size before the copper bonding process begins. This results in a straighter, harder steel core, making installation easier. We uses a continuous electro plating process over the steel core that results in a permanent molecular bond that provides decades of reliable performance.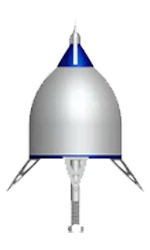 ESE Lightning Arrester
An Early Streamer Emmision air terminal, also known as ESE or as an ionizing lightning rod, is an external lightning protection system with innovative technology. ... The aim of the lightning rod is to become the point of discharge of the bolt in order to achieve a controlled impact without damage.The principle of an early streamer emission lightning conductor is to artificially generate, with the aid of an ionization device, an early upward leader occurring before the other natural upward leaders, in order to establish a privileged impact point of the lightning strike.
---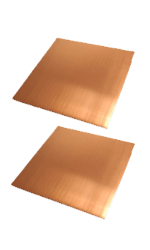 Copper Plate
Copper earth plates can be installed in the ground to achieve an effective earth in shallow soils with underlying rocks or in underground locations with multiple buried cable and pipe services – used also to provide protection at medium/high voltage (MV-HV) switching locations where high resistivity soil or ground. A copper plate or galvanized plate is buried in an earth pit below ground level. The plate electrode connects the electrical conductors to the earth. ... Rod Earthing: Similar to the Pipe earthing. A copper rod replaces the pipe electrode.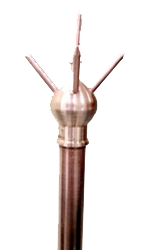 Copper Lighting Arrester
A lightning arrester is a device used on solar power systems to protect the insulation and conductors of the system from the damaging effects of lightning. The typical lightning arrester has a high-voltage terminal and a ground terminal. Arresters are typically installed near critical appliances or points of entry, such as an electrical panel or near a generator. When potentially dangerous lightning strikes, the arrester activates and diverts the lightning to ground, where it will disperse harmlessly.
---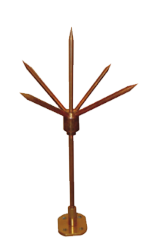 Copper Bonded Lighting Arrester
We are trusted as one of the most leading supplier of Lightning Arrester to our esteemed clients at market leading prices. These are highly appreciated by clients. These products have been precision engineered by highly skilled technicians at our vendors' end. As a result, our lightning arrestors offer high performance and long service life because of clients needs.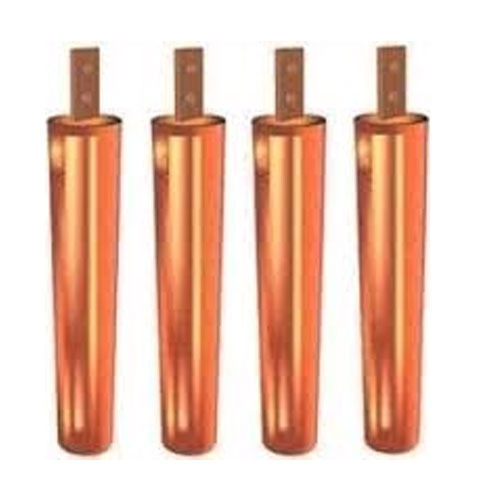 Pure Copper Electrode
The pure copper electrode is made up of pure copper derived from its ores. The pure copper electrode has high conductivity and is considered one of the best electrodes out there in the market. Due to the higher conductivity of the pure copper electrode,